IPH Mist Suppression are focused to providing an efficient, effective and discreet fire suppression system for all residential properties and family homes.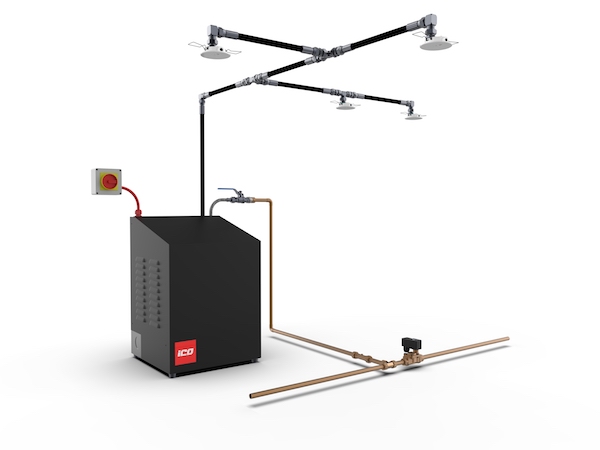 Our custom made Water Mist System is designed specifically with the family home and multi-user kitchen environments in mind, such as student accommodation, HMO's and blocks of flats where the risk of fire is increased owing to a number of salient factors.
The application of our fire suppression system is wide ranging. As such, we have installed our water mist pump and discreet nozzles into large residential development projects, care homes, hotels and saunas.
Next Generation
No.1 Fire Suppression for the Home
We design, install and maintain an active water mist system that will protect your home and loved ones in the event of the unthinkable.
Our Water Mist System is one of the most modern, highly efficient, eco-friendly systems in the industry to date and with a compact unit that self tests (monthly), means you only need to service once a year.
Furthermore, with patents granted in the United Kingdom, USA, Australia and Europe, our fire suppression system is notably the market leader in discreet nozzle techniques.

Demistyfying
What is a Water Mist System?
A water mist system is a fire protection system which uses very fine water sprays (i.e. water mist)?
The micro water droplets (1,000 times smaller than a standard water droplet) allow the water mist to control, suppress or extinguish fires by cooling both the flame and surrounding gases by evaporation while also displacing and smothering the oxygen by evaporation.
Our Water Mist System has been designed, tested and approved to protect from fire hazzards and promote easy installation into all residential properties. 
Easy Installation
Fully Customised Design
To ensure your residential water mist system passes all safety and guidelines standards, you can trust IPH to install all fixtures and fittings: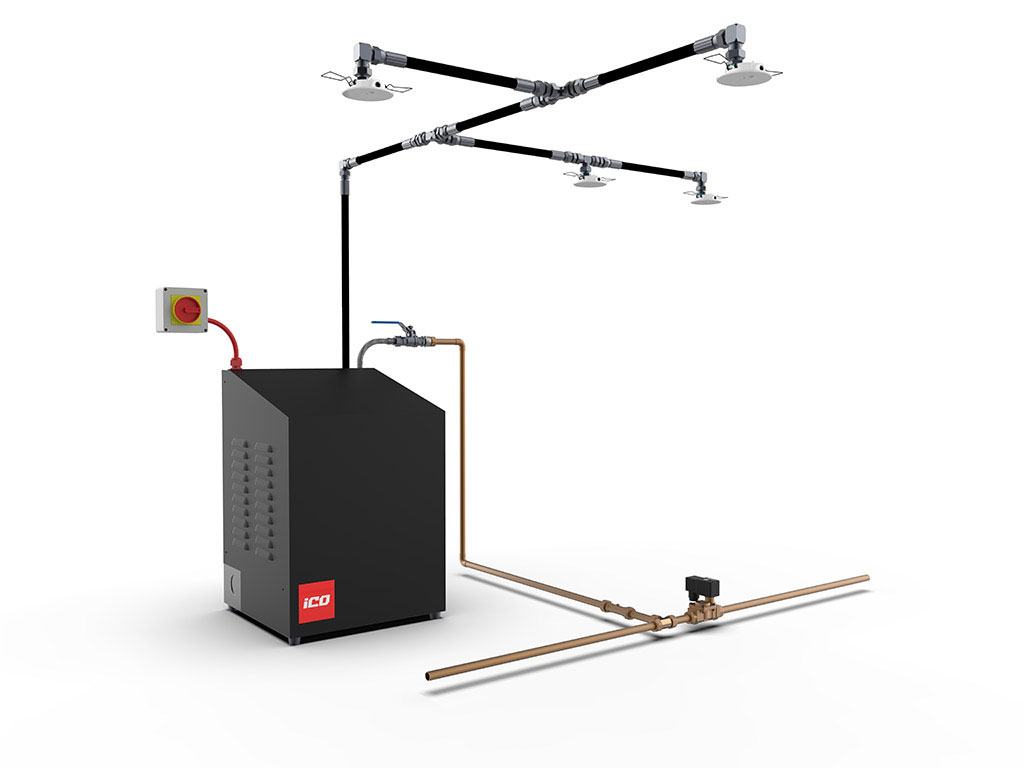 Custom Pump
Our sleek compact pump unit, has the power to protect your property. It can be connected directly to the mains water and includes an automated and digital manual test facility.
Flexible Hose
Our R7 thermoplastic hydraulic hose, with a max working pressure of 175 bar, is more than double the requirement of the operating pressure of our custom made pump and has the flexibility to easily navigate behind the walls of your property.
Patent Nozzle
Our discreet nozzles work by a heat sensitive bulb that when activated, discharges a water mist which removes heat and displaces oxygen from the fire providing fast and effective fire suppression.
Manual Switch
A robust and lockable isolator 230v supply switch.
Isolation Valve
Allows you to have control over the flow of water to the pump without having to knock off the machine pump.
Check Valve
This Check Valve must be approved to WRAS standards.
Demand Valve
Our Priority Demand Valve ensures that in the event of activation, water is prioritised to run directly to the pump which in turn feeds to the custom nozzles.
The IPH water mist suppression system can detect, suppress and control a fire at an early stage of development and activate an alarm including smart devices.
Operation of the system rapidly reduces the rate of production of heat and smoke, allowing more time for the occupants to escape to safety. Its compact design allows easy installation into the tightest of spaces, making it ideal for the family home.
DESIGN | INSTALL | SERVICE
IPH Mist Suppression are delighted to be the approved partner of iCO® Products.
the making of a…
Water Mist System
The IPH custom built Water Mist System is made up of 3 primary components:
IPH Mist Suppression design, install and service a revolutionary Water Mist Fire Suppression System that delivers industry leading hardware, discreet design and easy installation allowing for a swift completion timeframe.
Our lightweight mist nozzles sit just 3mm below the ceiling making them non-intrusive and aesthetically pleasing whilst offering complete protection. These patented nozzles connect to a compact pump unit using IPH's flexible high powered hoses and premium fittings.
*** Our expertise of fire suppression systems allows a creative delivery to design flexible installation solutions to any challenges that may present themselves when attending a live site. The IPH approach ensures that both small and large scale projects can remain on time and to budget.
Residential + Domestic
Designed with Aesthetics in Mind
Our low-profile water mist nozzles are the most discreet on the market and designed to blend seamlessly into the ceiling?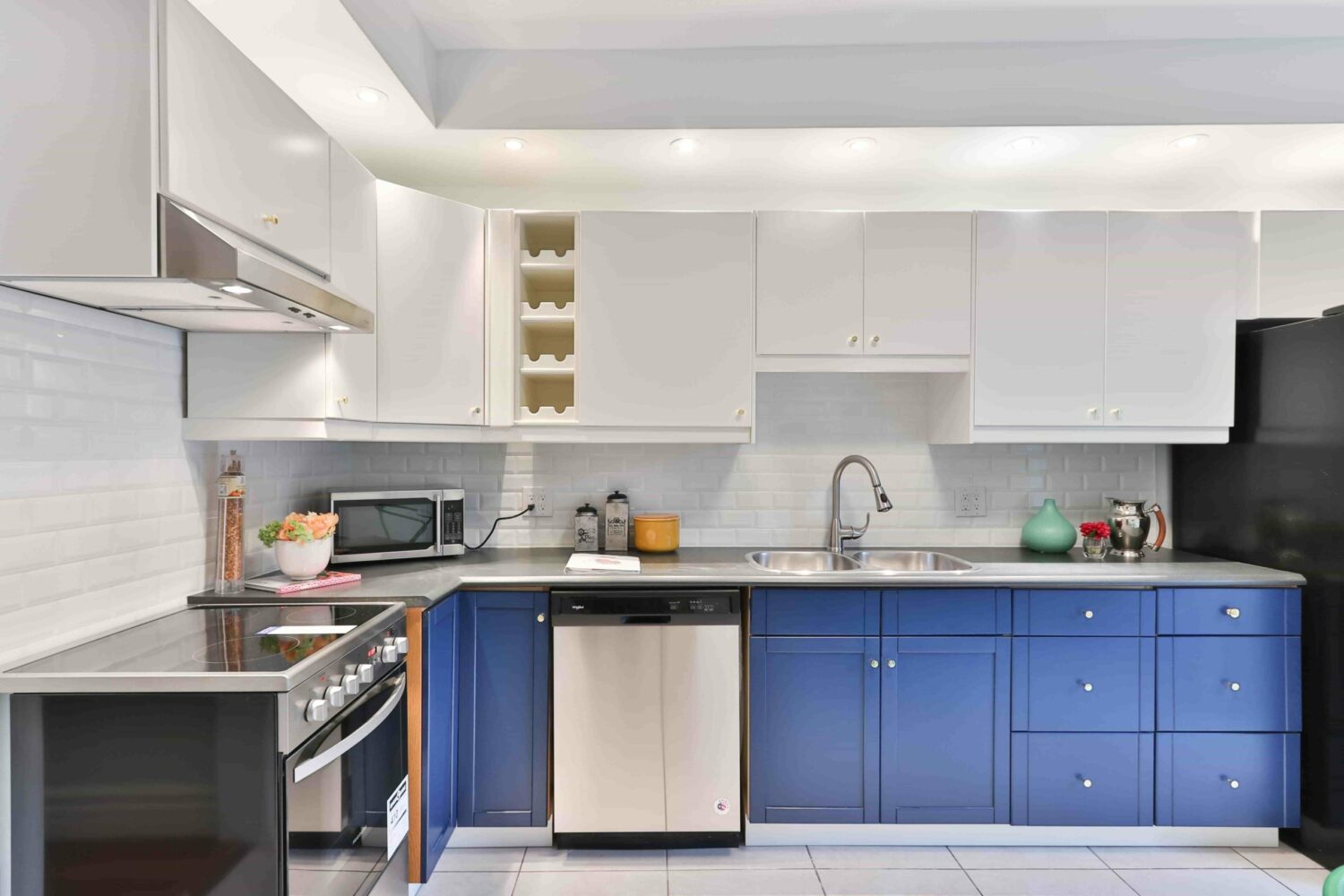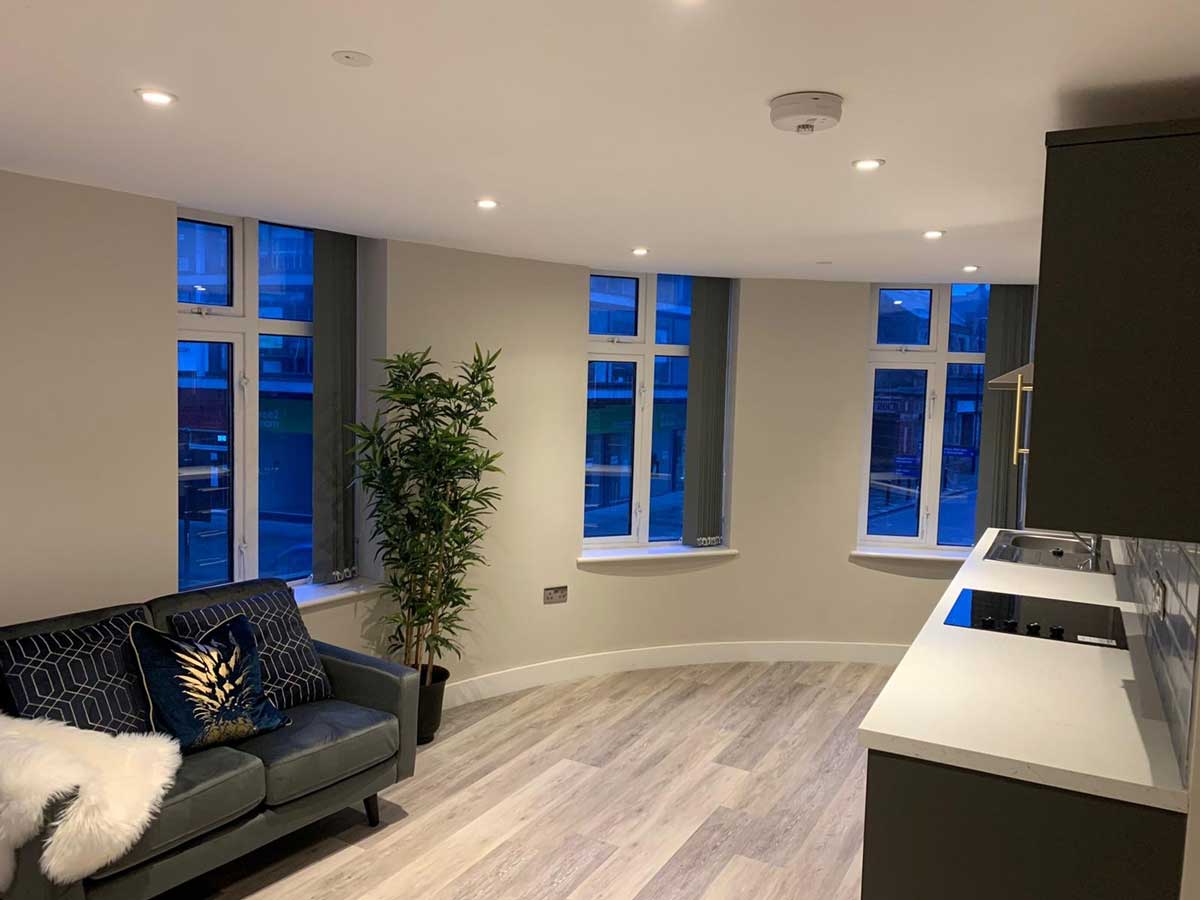 Compact storage
Direct from the Mains
The compact iCO® water mist pump will fit in almost any kitchen cupboard, or similar size space and connects directly to the current water supply.
The iCO® patented technology connects directly to the water mains using flexible piping and easy-fit fittings, making the system highly adaptable, cost efficient and easy to install. There is no need to upgrade the water mains or to fit an expensive water tank.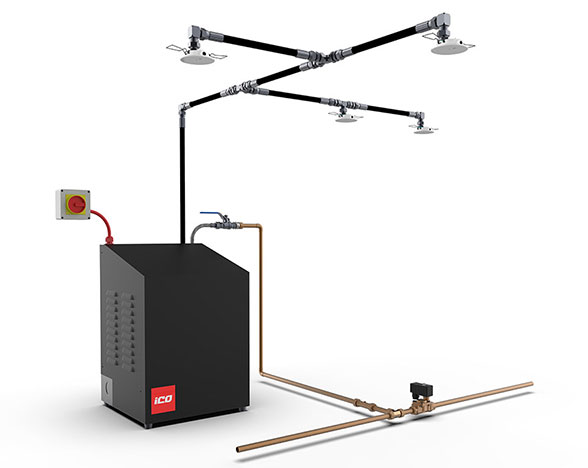 Our iCO® Domestic Fire Suppression System was specifically designed for homes and is effectively used in thousands of domestic properties throughout the UK as an ideal solution:
Individual dwelling house
Individual flat
Individual maisonette
Modular building
Transportable home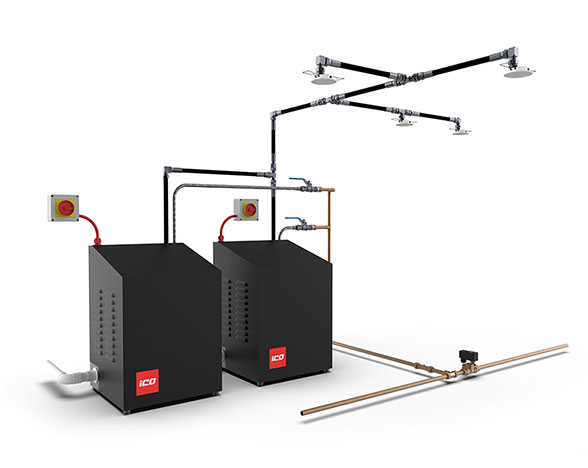 Our iCO® Residential Fire Suppression System has been used as an effective alternative to traditional sprinkler systems for many years and is an ideal solution for residential properties such as:
Sheltered and extra care housing
Residential care premises
Dormitories and student accommodation
Hotels, Hostels and Bed & Breakfasts
Blocks of flats
Residential + Domestic
Latest Case Study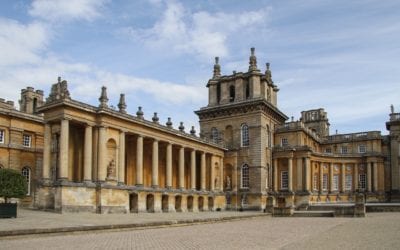 As the UK's leading installers of the iCO Water Mist Fire Suppression System, IPH Mist Suppression were delighted, when asked, to install our premium fire safety product to the Royal location and World Heritage Site of Blenheim Palace.We were specifically requested to...
IPH Mist Suppression have been instructed to protect the artefacts on the mezzanine floor plus the residential area where the Maids live at Blenham Palace.
read more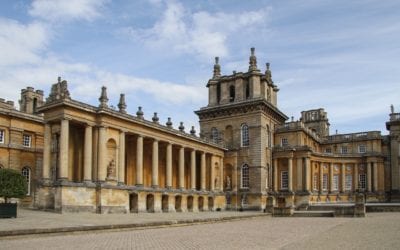 IPH Mist Suppression have been instructed to protect the artefacts on the mezzanine floor plus the residential area where the Maids live at Blenham Palace.
Maximum Suppression
Minimal Water Damage
Our iCO® patented technology uses rapid, localised fire suppression, whereby only the water mist nozzle nearest the fire will operate: protecting other areas of your home from excess water damage.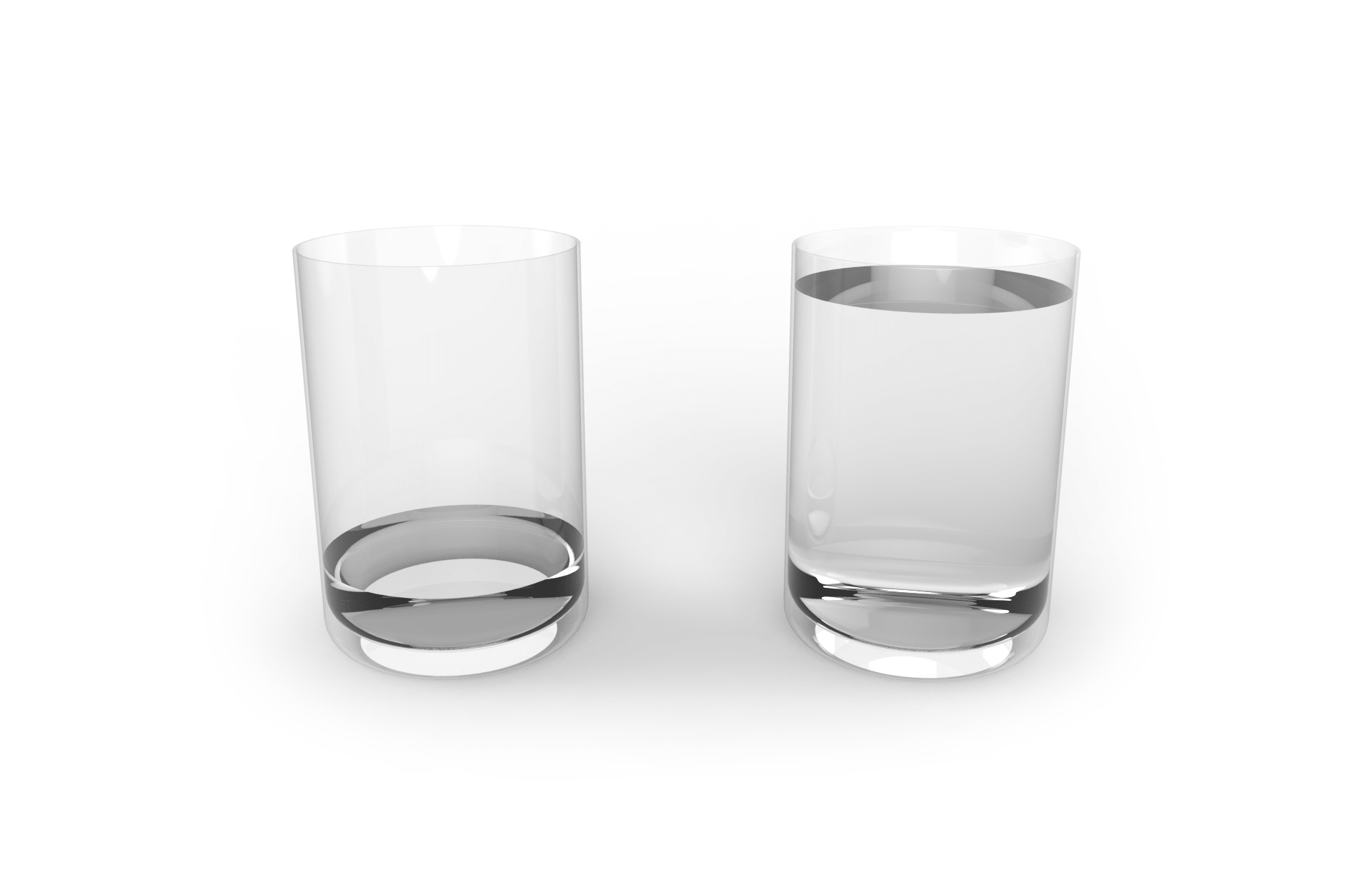 Our custom water mist fire suppression system will deploy 80% avg. less water to surpress the same fire as that of a traditional sprinkler system:
Amount of water used by traditional sprinklers to surpress a fire…

100%

100%

Amount of water used by our water mist system to suppress the same fire…

20%

20%
Since its initial stage development in the year 2000, there has been an interest in furthering the application of high pressure water mist technology as a credited fire protection system for the residential sector.
Patented
Flush Discreet Nozzles
Are you looking for a water mist system that doesn't negatively impact the aesthetics of your family home or development project?