Ultra Fog's Commercial Water Mist System has been fire tested by the Swedish Test Laboratory (SP), SINTEF – Norway and Danish Fire Laboratory (DFL), and the Southwest Research Institute (SwRI) and Baltic Fire Laboratory (BFL).
FM5560 Non-Storage Occupancies, HC-1, Part 4 EN14972
FM5560 Turbine and Machinery in Enclosures, Part 14 and 15 EN14972
Part 3 EN14972 OH1
Part 10 EN14972 Annex A OH4
Part 2 EN14972 Annex A OH3
Part 5 EN14972 Annex A OH2
Part 7 & 17 EN14972 Annex A Residential Water Mist Systems
– BS 8458 – Domestic and Residential Water Mist Systems
– BS 8489 – Commercial and Industrial Water Mist Systems
– NFPA 750
Archive / Library CEN TS 14972 Annex B, ref. fire report BFL2020/TP02/001 and BFL2020/TP02/009
Part 12 EN14972, Fat Fryer & Galley Hood
Component testing by the laboratory of UL and FM
Tunnel: Uptun, Aplus guideline full scale fire test.
Vehicle / Diesel Train: Regulation No. 107, Revision 7, Annex 13; Train test specification ALn663
Easy Testing
Safe and Simple
The only sprinkler able to be tested while in service using Ultra Fog's patented test tool.
Since 1990, Ultra Fog has been committed to a continuous programme of product development and fire testing in response to the latest rules, regulations, and standards around the world. Ultra Fog products are 3rd party tested and approved, in accordance with internationally recognised test protocols.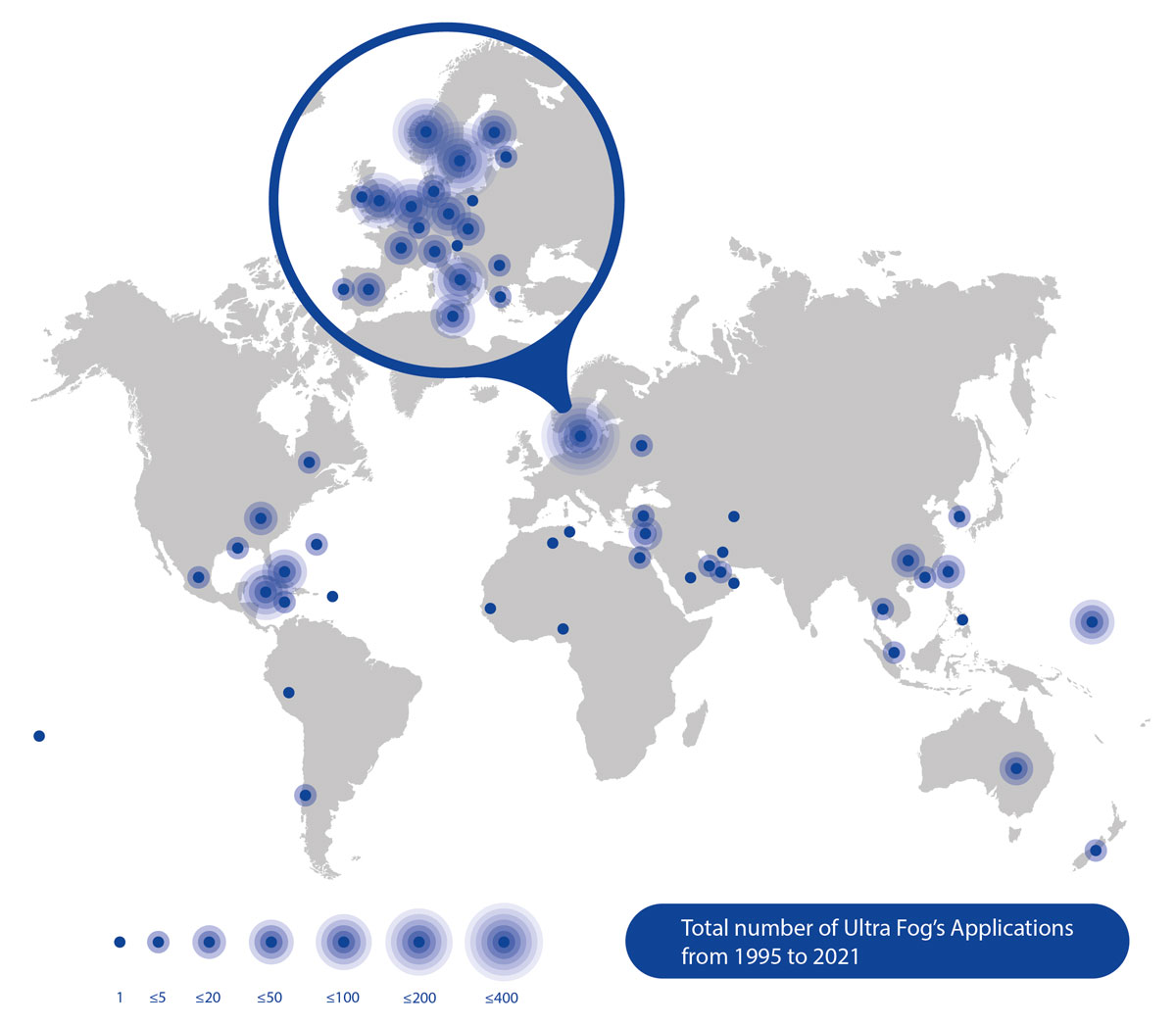 Residential
Rigorous full Testing
Our residential water mist system has also, of course, been subject to serious testing to ensure it passess all required standards.