Mandatory Fire Suppression
Building Regulations in Approved Document B has reduced the trigger height for sprinklers and water mist systems, making fire suppression mandatory for a wider range of properties.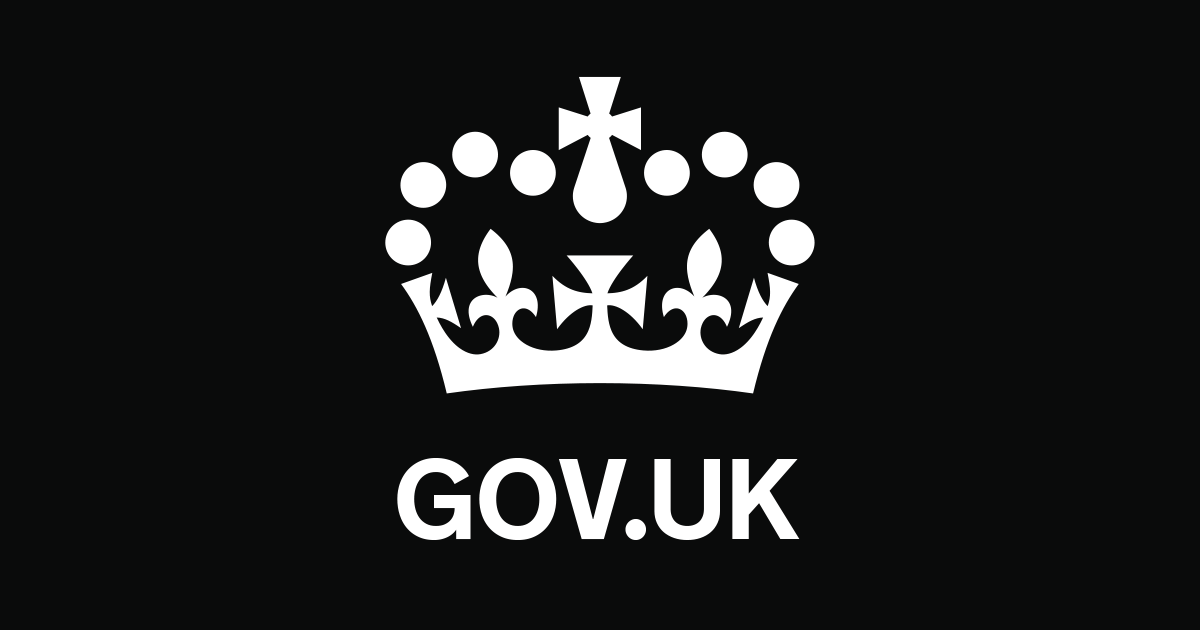 The Government response to the consultation (between 5 September and 20 November 2019 ) on the statutory guidance to the Building Regulations with regards to fire safety (Approved Document B), shows that there is support for the provision of sprinkler/water mist systems and consistent wayfinding signage.
It has been recognised that fire suppression systems installed in buildings can reduce the risk to life and significantly reduce the degree of damage caused by fire within a building.
Therefore, new mandatory requirements have been put in place and are now in effect from 26th November 2020.
New Direction
"The BIGGEST change in a Generation."
Robert Jenrick MP.
***Blocks of flats with a top storey more than 11m above ground level (see Diagram D6) should be fitted with a water sprinkler / mist system throughout the building in accordance with Appendix E.
NOTE: Sprinklers should be provided within the individual flats, they do not need to be provided in the common areas such as stairs, corridors or landings when these areas are fire sterile.
Fire safety: Approved Document B
Building regulation in England covering fire safety matters within and around buildings.
Published 7th Dec 2010 - Amended 8th April 2020 by Ministry of Housing, Communities & Local Government.
Now in effect from 26th November 2020
Summary

of Doc B.
Where required, active fire suppression systems should be provided throughout the building or separated part, unless acting as a compensatory feature to address a specific risk. They should be designed and installed in accordance with the following:
For residential buildings, the requirements of BS 9251.
For non-residential buildings, or residential buildings outside the scope of BS 9251, the requirements of BS EN 12845, including the relevant hazard classification together with additional measures to improve system reliability and availability as described in Annex F of the standard.
NOTE: Any active fire suppression installed to satisfy the requirements of Part B of the Building Regulations should be provided with additional measures to improve system reliability and availability and is therefore to be regarded as a life safety system. However, there may be some circumstances in which additional measures to improve system reliability and availability specified in Annex F of BS EN 12845 are inappropriate or unnecessary.
If the provisions in a building vary from those in the below documents, sprinkler/mist protection can also sometimes be used as a compensatory feature.
BS 9251 makes additional recommendations when sprinklers/mist are proposed as compensatory features.
The IPH Water Mist System is a viable alternative to traditional sprinkler systems and our designs are submitted in conjunction with the following standards as applicable:
BS 8458 - BS 9251 - BS 9252 - BS 7671
(other standards may apply)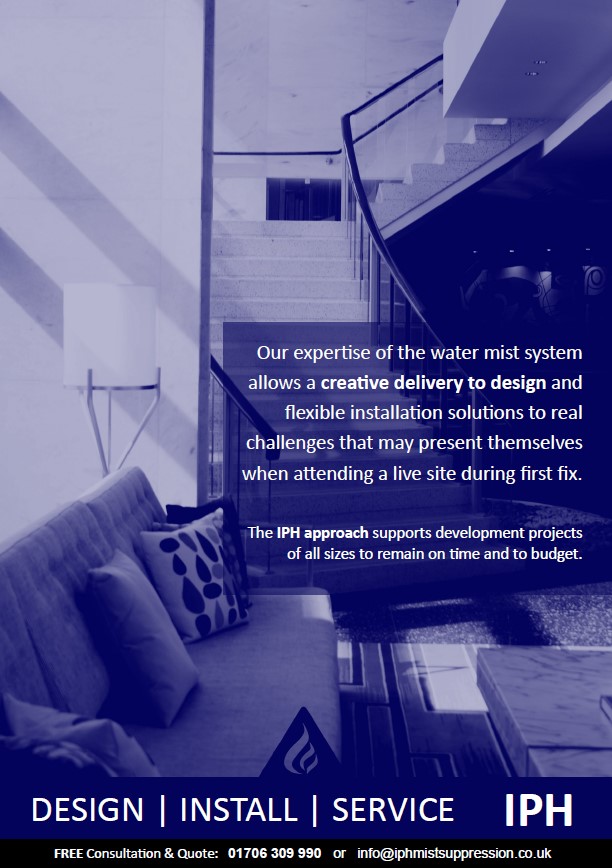 Government Action
Mandatory 'Fire Suppression' for a wider set of Properties
This action follows a wider government initiative to improve fire safety in general following the Grenfell Tower fire which saw 72 people lose their lives.
Ministers have announced a major overhaul of building regulations in an effort to boost fire safety in the wake of the Grenfell Tower disaster.
Housing developers will be forced to include sprinkler or water mist systems and better safety signage in their properties in a bid to protect residents, under new plans announced by Housing Secretary Robert Jenrick MP.
As such, Chancellor Rishi Sunak announced in February 2020 a new £1bn fund to remove dangerous cladding from all private and social housing tower blocks across the UK with immediate effect.
During these difficult times while we all navigate through the minefield that is Covid-19, a Joint Pledge was made by local leaders to ensure vital building safety improvements will continue during this pandemic, prioritising the safety of those living in high-rise buildings with unsafe cladding or insufficient fire safety measures.
Latest News & Case Studies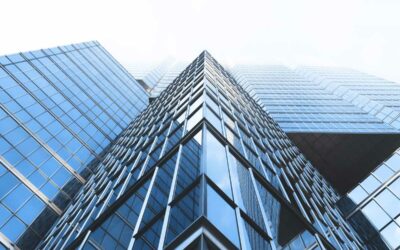 For a long time, there has not been a British Standard for the commercial water mist system, which those in the fire safety community can use. The lack of British Standards for water mist fire...