Our sleek compact pump unit can be connected directly to mains water and includes an on board monthly self test and manual test facility. The control board monitors the pumps and is equipped with fire and fault N/O and N/C relays for use with third party equipment (e.g. alarms and fire panels).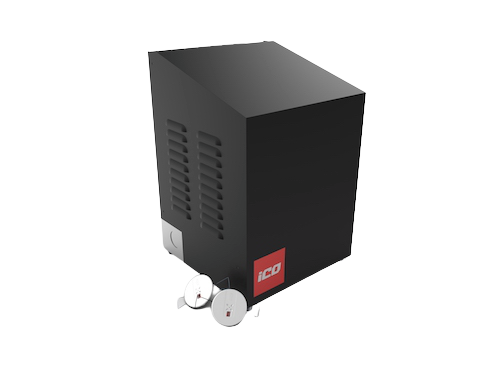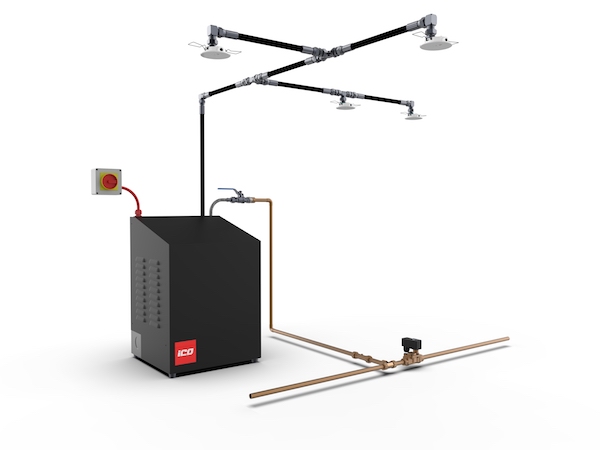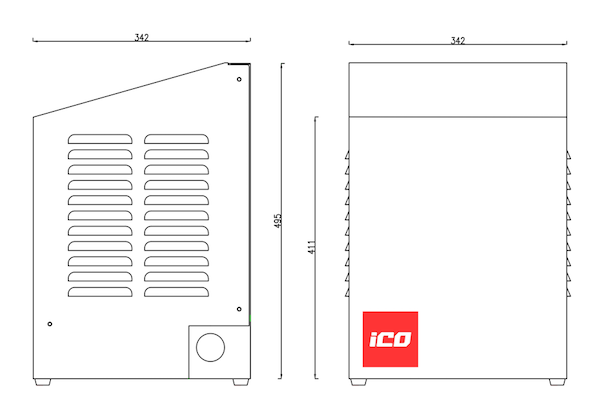 Specifications &
Features
Fire Resistance – The pump enclosure is now completely constructed from steel providing fire resistance and additional resistance against mechanical damage.
Serviceability – The new pump has a removable cover so that the internal components can be serviced and maintained in the field by the installing company. Pumps can now be repaired in the field rather than being sent back to the manufacturer which will save on costly revisits.
Integrated Inlet/Outlet Manifolds – All of the inlet manifold (Strainer, low pressure switch, actuated ball valve) and outlet manifold (isolation valve, pressure gauge, drain valve) are now integrated within the enclosure. No more untidy valves and hoses.
No permanent drain required – Operation of the pump is no longer requires a permanent drain to be provided.
Wall or floor mounting – If fitted on the floor or in a cupboard the enclosure has a flat back which fits neatly against a wall. Fixing holes are provide in the back of the chassis for optional wall mounting.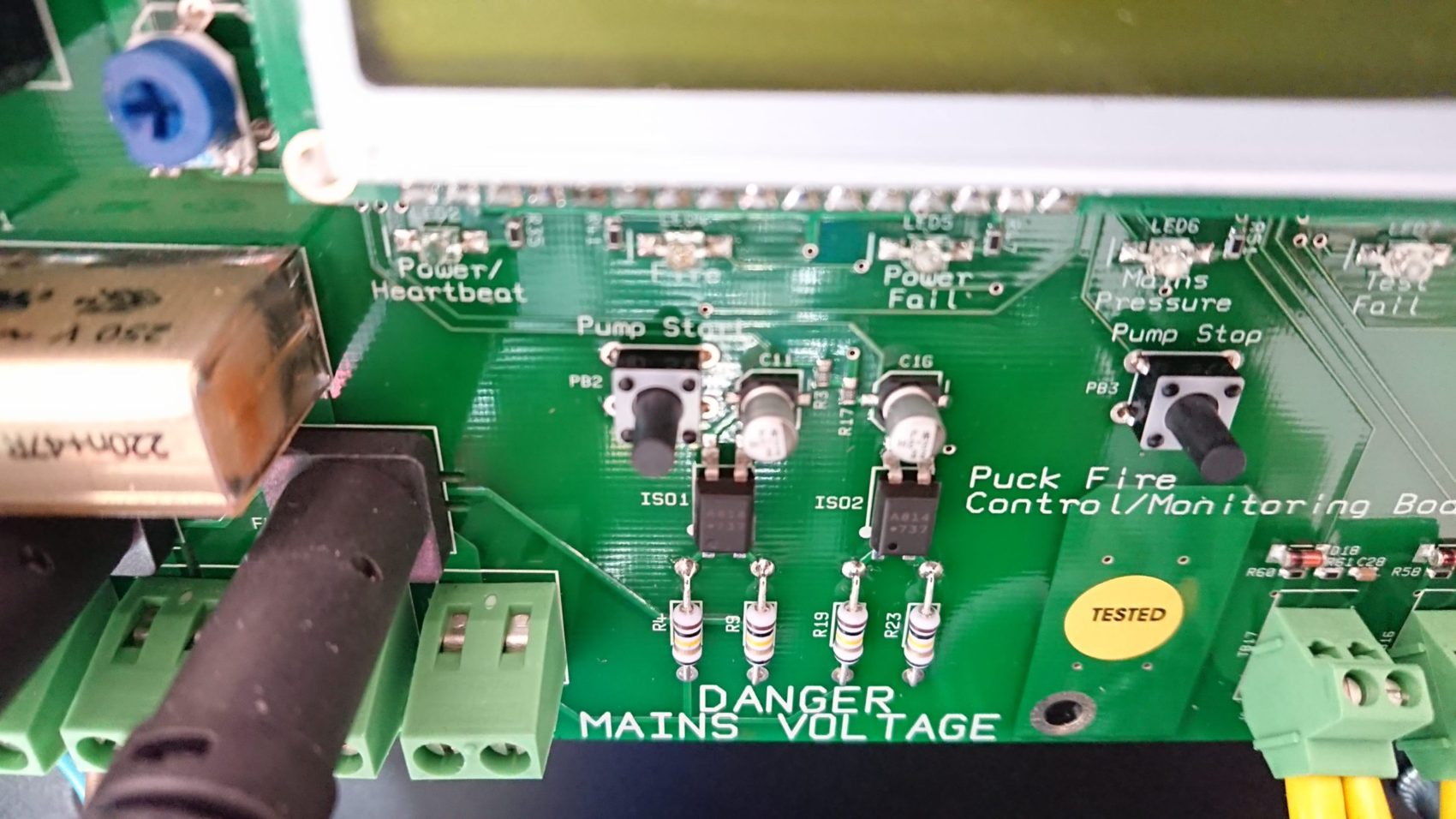 Low Standing Pressure – The system now operates off a flow switch rather than a pressure switch. This means that the system will eventually drop down to mains water pressure and sit there indefinitely without calling the pumps to work. Previously any loss in pressure due to a small leak in the distribution pipework could cause the pumps to come on at undesirable times. Now the system sits at mains water pressure and will not bring the pumps on unless there is a significant flow of more than 0.5lpm.
Actuated ball valve – Previously after the pump had finished its run time it would cut power to the pumps however it would still be able to run indefinitely at mains water pressure. We have now integrated an actuated ball valve which will shut off the water supply and the power to the pumps following elapse of the selected run time.
Drip tray with float switch – There is always a risk of damage to products during transit or installation. The risk of damage to property as a result of internal components leaking is almost eliminated with the addition of a drip tray and float switch within the base of the pump enclosure. In the event of any escape of water from damaged components the float switch will operate and close that actuated ball valve to shut off the water supply to the pump.
Corrosion resistance – The internal pump components are now made of the highest quality corrosion resistant materials.
Robust operation – There are no solenoid or pressure relief valves that run to permanent drain. This avoids any problems associated with dirt under the seals which could result in a small escape of water and pumps running at undesirable times.
Adjustable pump run time – The pump runtime can be adjusted with a dil switch to suit 30min (Residential) or 10min (Domestic) depending on the category of the system.
Pre-action / Double Knock Operation – With any water based fire suppression system there is always risk of unwanted operation through accidental or malicious damage to pipework or nozzles/sprinklers. The discharge of water could be potentially damaging to the property the system is protected.
IPH Mist Suppression have partnered with iCO who design and custom make a revolutionary fire suppression system offering discrete protection coupled with industry leading pricing, efficient system design and easy install.
iCO's lightweight nozzles sit just 3mm below the ceiling making them non-intrusive and aestheitically pleasing whilst offering complete protection. These nozzles connect to a compact pump unit using IPH's individually sourced flexible high powered hoses and premium fittings. This keeps design and installation time to an absolute minimum and allows for potentially large cost savings. iCO is compatible with all fire panels offering fire and fault n/o and n/c contacts.
IPH custom built system is made up of 3 premium components: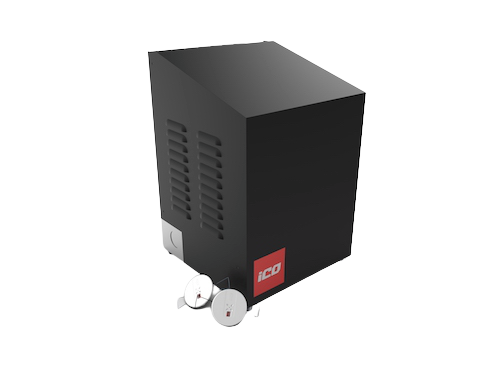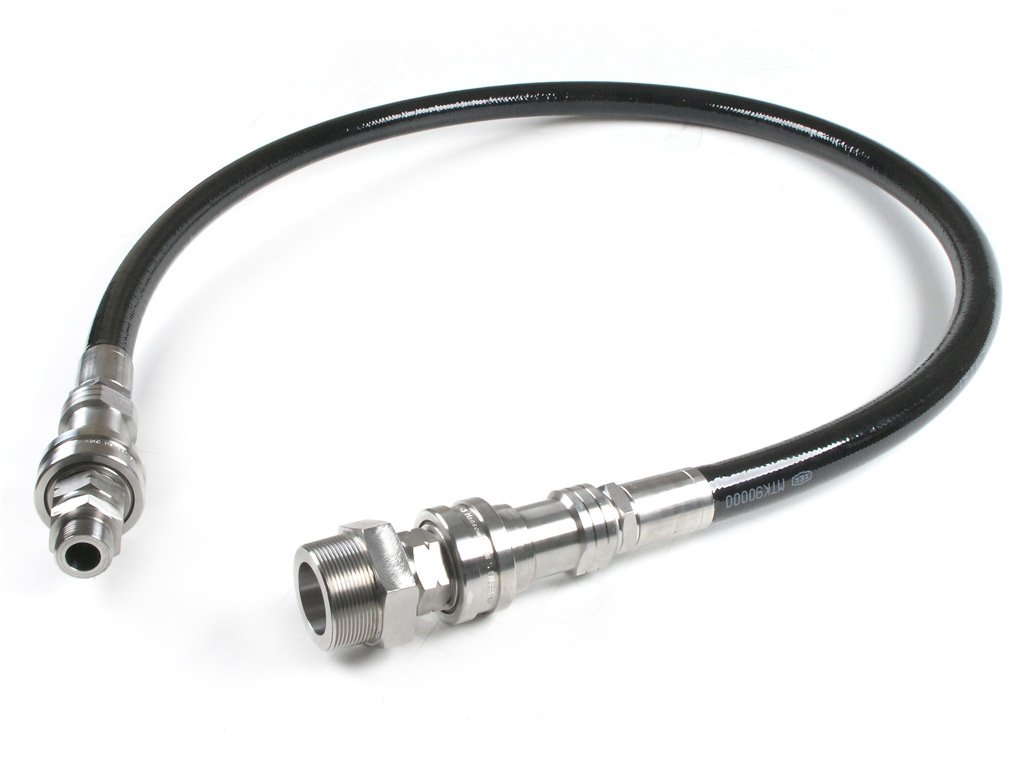 Need to speak to a Water Mist   specialist?
Got a question about your build project?
Need to understand timeline installation?
Interested in a CPD seminar or Presentation?
If you provide us with your contact info and a brief description of your query, one of our dedicated engineers in your area will contact you at their earliest convenience.
We look forward to hearing from you.